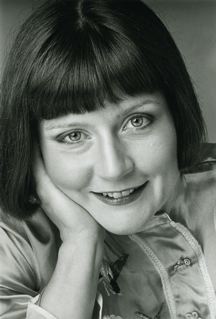 "This is not a film about how I locked myself in a room and meditated or visualized myself out of m.s. This is not a film about how I got religion and got better. This not an inspirational film about how I grinned and bore my way through a debilitating illness, or how I learned to love and accept myself. I needed all the help I could get." – Judy Finelli
Still Judy tells the story of Judy Finelli, a juggler who played a significant role in the American New Circus Movement. Through Judy the film narrates a unique chapter in the artistic emergence of counterculture-era America. The New Circus Movement, exemplified by San Francisco's Pickle Family Circus' one-ring performances, stripped away the spectacle excesses of the "greatest show on earth". Eliminating the menagerie of exotic animals and uniting the barest essentials of circus – the performers and their audiences into one community. Traveling to Russian circus schools, Judy finds inspiration that leads to the creation of the San Francisco School of Circus Arts.
In 1989 Judy is diagnosed with a dramatic life-changing illness: multiple sclerosis. Judy: "After I got the call from the neurologist, I threw myself into work.  It provided a neat escape from having to deal with what was happening, and I'm doing my art!" While artistic director of the Pickles, Judy casts female lead clowns, previously male dominated, creating a whole new territory for female clowns. Judy's physical abilities diminish over time – unable to juggle, wheelchair dependent, isolated and reaching her lowest deep illness-related depression in 1993, Judy loses her will to live.
Judy finds a way back to herself in a moment of complete despair and harrowing honesty.  She searches for therapies suited to her beliefs while navigating treatment for her illness.  Judy recovers the will to live anew, through her family and friends, and her eventual return to the circus arts community as a mentor to young performers. The film forms a cinematic meditation on the vital importance of finding meaning, even in the most challenging situations. Judy: "I need the circus, I need to see limits being pushed. It's about being alive, in the same way that all art is about life."
View a video clip from Still Judy

 CAST:
Judy Finelli
Gary Thomsen
Allegra Finelli-Thomsen
Wendy Parkman
Hovey Burgess
Larry Pisoni
Dominique Jando
Diane Wasnak
and many more!
CREW:
PRODUCER / DIRECTOR
Lisa Denker
VIDEOGRAPHY:
Lisa Denker
John Rogers
Kyung Lee
Hannah Guggenheim
Peter Streitman
EDITOR:
Lisa Denker
ASSISTANT EDITING:
Kyung Lee
Laura Webb
Fabio Galembeck
TRANSCRIPTION:
Christina Constantikes
Laura Webb
Karen Quest
Jean Kirk
ADVISORS:
John Rogers has been making video since the 1970's when he was a member of the pioneering San Francisco video collective, Optic Nerve. In 1980 he became a founding partner of the production company, Ideas In Motion, where he has worked since as a producer, director, cameraperson, and editor. Ideas In Motion produces videos ranging from cultural documentaries, to award winning educational, promotional, and advocacy videos for the non-profit sector. Ideas In Motion's documentaries have been broadcast extensively on local and national public television.
Dominique Jando is an independent circus arts consultant, and writer who began in his native France, when he first stepped into a circus ring as a clown at the legendary Cirque Medrano in Paris. His multitude of his experience: 1974 General Secretary of the Paris Cultural Center, he participated with Alexis Gruss in the creation of France's first professional circus school, and of Le Cirque à l'Ancienne, which eventually became the French National Circus and is considered the catalyst of the 'New Circus' movement. Big Apple Circus (Associate Artistic Director for nineteen years), Creative Director and Director of the San Francisco School of Circus Arts for Circus Center, San Francisco in 2003-2004.
Wendy Parkman joined the Pickle Family Circus in 1979.  She performed a solo trapeze act, juggled with Judy Finelli, and was an all-around performer with the Pickles.  She co-founded the Pickle Family Circus School in 1984 with Judy Finelli.  It became The San Francisco School of Circus Arts and is now the Circus Center.  Since discovering the circus in the form of the Pickle Family Circus and Make-A-Circus in San Francisco in the 70's, she has shared her appreciation of the circus arts by teaching in many schools and communities to all ages.  She has been teaching drama & circus arts at The Urban School of San Francisco since 1989.
Jennifer Chinlund (Editing Consultant) has edited many documentaries, both historical and contemporary in subject matter. A consummate filmmaker and collaborator, her innate sensibilities and talents as a storyteller, combined with her skills in solving problems and deciphering complex historical subject matter, are remarkable. Some of her works include POV: The Self Made Man, Discovering Dominga, Baby It's You, and Complaints of a Dutiful Daughter, which won an Emmy and was nominated for an Academy Award.
MAKE A DONATION: